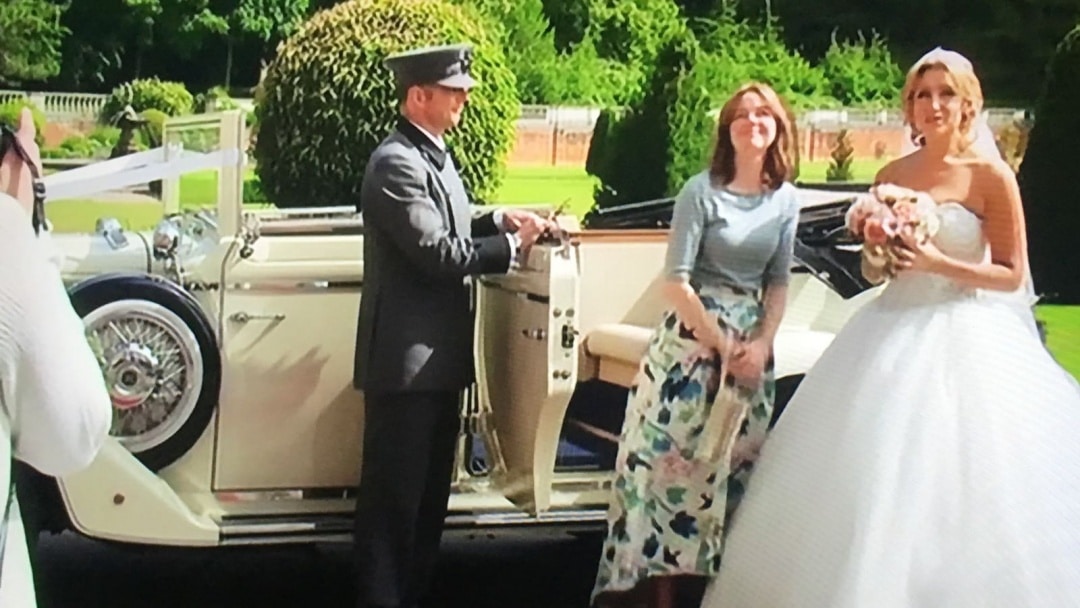 Coronation Street (Update 2017)
To all our friends and fans who have been asking which Horgans car and driver it was on Coronation Street on Monday 18th September 2017.
EVA PRICE & AIDAN CONNORS Wedding Day,
The car itself was 'Katie' our six seater Regent Tourer in cream.
If any prospective brides and grooms want to use this car for their own special day then please contact us on                                                                   0161 491 5087 or view our cars at www.horganscars.co.uk.
Many Thanks to ITV Coronation Street for using our Multi award winning Vehicles.
Also As seen on TV!
The Royale Windsor Car plus Chauffeur appeared as the transport for Fred Elliott "The Butchers" Wedding, to Beverly Unwin the barmaid from the Rovers pub.
The Royale Windsor Car was also chosen to appear in the series "Clocking Off" Horgans "Getting the Stars to the Church, Hotel or Register Office on time"
The Rovers Return Inn
To view additional photos of the Royale Windsor Landaulette on "Coronation Street" please click onto our vehicles section.
---
---
Our Vehicles…